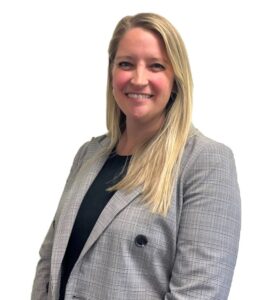 Jaclyn Osterlof joined Schlanger Law Group in 2021 as a Paralegal.
Prior to joining the firm, she worked as a legal assistant at a prominent NYC commercial litigation firm.  As a result, Jackie has almost a decade of experience in the litigation practice arena.
When not at work, Jackie enjoys hiking the local mountains of New Jersey, New York and Vermont, as well as beach days with her husband and dog at the Jersey Shore.
Education and Experience
Education
Degree in 
B.A. in or B.S. in , ABC University
Experience
Commercial litigation legal assistant