Consumer Fraud and Identity Theft Lawyers
Serving New Jersey, New York, and Nationwide
Credit Report Errors?
Identity Theft?
Hidden Fees and Overcharges?
WE CAN HELP YOU FIGHT BACK
At Schlanger Law Group, consumer protection is our passion. If you are a victim of identity theft, unauthorized credit card charges and bank transfers, or credit reporting errors, we're here to help. We also regularly litigate consumer class actions regarding hidden fees, predatory lending and other unfair business practices. Complete this form to schedule a free case consultation.
How Schlanger Law Group Helps Consumers…
Our dedicated lawyers have extensive experience in New Jersey, New York, and throughout the country resolving:
Since 2007, Schlanger Law Group LLP has been empowering consumers who are dealing with businesses that don't follow the law.
If you are facing:
credit reporting agencies that won't correct serious mistakes,
predatory lenders that charge hidden fees,
credit card companies that won't refund unauthorized charges, or
other creditor misconduct
we provide zealous, sophisticated, top-notch legal advocacy nationwide.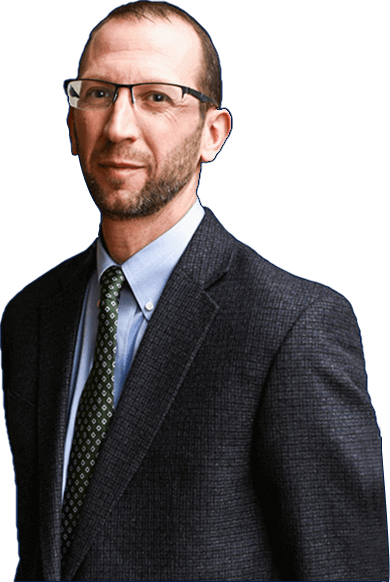 Daniel A. Schlanger, Founder
______________________________________
Whether you are an individual victim of identity theft trying to repair your financial life, or part of a large class-action lawsuit challenging debt collection misconduct, we help level the playing field against some of the largest companies in the world.
Most law firms are not prepared to invest the time and resources necessary to properly develop a consumer's case. We'll go the distance for you.
Our lawyers regularly go toe to toe with big businesses and the big law firms they hire. In most cases, we represent clients on a contingency basis, so our fees are paid by the companies that violate the law.
______________________________________
Credit Reporting & Identity Theft Litigation Leaders - Schlanger Law Group
Because your credit report impacts your life in many ways, your financial information must be accurate. Unfortunately, credit reporting agencies and creditors can make mistakes and some companies don't care about errors and fraud.
At Schlanger Law Group, we represent victims of identity theft, unauthorized charges, and inaccurate credit reporting whose disputes have been ignored or rejected by their financial institutions and credit bureaus.
We regularly advocate for victims' rights under the Fair Credit Reporting Act (FCRA) and relatively few law firms have our extensive experience.  We are proud to be a nationwide leader in this space.
Unauthorized Electronic Transfers
If you lose your ATM or debit card, or an identity thief steals your personal information, financial accounts can disappear.
When you find unauthorized bank transactions do you know what to do?
Under the Electronic Fund Transfer Act (EFTA) you need to report and dispute unauthorized transactions as quickly as possible to limit your potential losses. 
Unfortunately, some banks respond with slipshod  policies or cursory "investigations" that violate the EFTA.
When you need an experienced consumer fraud lawyer to litigate your electronic fund disputes, turn to Schlanger Law Group.
Schlanger Law Group - Leading Consumer Class-Action Lawyers
Most law firms are not equipped to effectively represent a class of consumers in a complicated lawsuit.
Our consumer fraud lawyers have extensive class-action experience including:
Lawsuits against banks that don't reimburse unauthorized charges or otherwise ignore EFTA rules,
Opposing lenders who try to enforce hidden fees and account charges,
Challenging large debt collection firms that make false statements in legal documents, and
Advocating against luxury car manufacturers and predatory auto dealerships that take advantage of car buyers.
Here's What Schlanger Law Group's Clients Are Saying
Represented a Minor with Competence and Compassion
"I struggled to find the words to express our gratitude towards attorneys Evan Rothfarb and Dan Schlanger. They believed in me, my young son, and our case. Evan and Dan were extremely professional as they skillfully guided us, answered our questions, and made us a priority. They treated us with the utmost respect. The outcome brought much needed closure and justice so we could move on. They changed our lives. I would recommend Evan and Dan to anyone who wants a combination of drive, competence, and compassion."
-Kate
Quintessential Legal Representation
"I am fortunate to have had Dan A. Schlanger represent me. Litigation is never fun. Dan's profound command of the law and sound advice put my concerns at ease. There are many attorneys to choose from but not many that can compete with Dan's outstanding attorney skills and utmost professionalism. Dan truly defines what an attorney should aspire to be. I highly recommend Dan without any reservation."
-Frank
I recently experienced an incident of identity theft.
"Over $18,000.00 had been seized from my bank account to satisfy a credit card debt that was not mine. I contacted Schlanger Law Group for legal advice and guidance. I found them to be knowledgeable, reliable, easy to communicate with and helpful in presenting the various options to me. I am happy this matter was resolved in my favor, and appreciate the entire team's effort on my behalf."
-John
The depth and breadth of his knowledge is unsurpassed…
"You cannot ask for a better advocate on your side if you have been harassed, victimized or simply targeted as a consumer. Daniel was very responsive to all of my concerns and he was very patient in explaining both strategy and the next steps in the legal process to me. I felt tremendously reassured knowing that I had Daniel on my side. I believe that it is rare to find an attorney with such a strong command of the nuances of the law as well as a commitment to personal customer service. Thank you, Daniel, for all of your help."
-Miguel
Phenomenal, compassionate service
"I reached out to Dan Schlanger after another lawyer I had under retainer stopped responding and failed to solve a lawsuit. Dan was incredibly compassionate and handled the entire claim quickly and with the utmost decency. I am forever grateful for finding him and could not recommend him enough."
-Anonymous
How Schlanger Law Group LLP Can Help You
We practice in a specific area of law, and frequently litigate claims under statutes that many lawyers don't even know exist. Whatever consumer-related problem you're facing, we are well-versed in all federal consumer protection laws, including:
Contact Our Responsive Team to Get Started
Schlanger Law Group offers outstanding legal credentials, extensive experience in complex litigation, and in-depth knowledge of consumer protection law combined with a deep and passionate commitment to consumers like you.
We level the playing field for people who have been wronged by companies who traditionally wield all the power in business dealings.
We fight for consumers by holding banks, credit card companies, credit reporting agencies, and debt collectors accountable for violating consumer protection laws.