FAIR CREDIT REPORTING ACT
Credit Reporting Litigation Leaders in New York, New Jersey, and Nationwide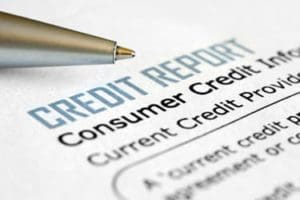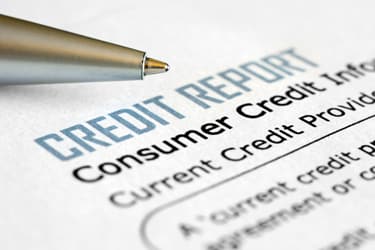 You probably know that your credit score and credit history impact the credit card offers, auto loans, and other financing opportunities you receive. So, it's crucial that the information in your credit report is correct. The Fair Credit Reporting Act (FCRA) was enacted to ensure that credit reporting follows certain rules that protect consumers. An FCRA lawyer can help protect your rights if those rules are broken or ignored.
You may not know that your credit report can also affect the price you pay for car insurance or your ability to rent an apartment among other issues. Inaccurate credit information can lower your credit score and damage your financial future. If you found an error in your credit report and you're struggling to correct it, you may be thinking, "How do I find an FCRA lawyer near me?" 
Easy, just reach out to Schlanger Law Group, LLP.
Why is Your Credit Report So Important?
When you apply for a mortgage, your credit history will largely determine not only whether your application will be approved, but also your interest rate and other important loan terms. In short, your credit score could save you—or cost you—tens of thousands of dollars over the life of one loan. 
No one expects to find a credit reporting error. However, a study conducted by the Federal Trade Commission (FTC) revealed that about one in five consumer credit reports contained a "potentially material error." These errors can impact your credit score, your access to credit, potential interest rates, and other financing options. 
Too often, consumers feel powerless when they discover inaccuracies in their credit reports. This is especially true if they properly dispute reporting errors, but their dispute is denied or completely ignored. 
If you are facing unresponsive credit bureaus and creditors, you need a knowledgeable FCRA lawyer who understands the federal laws that provide powerful tools to fight back. Schlanger Law Group's team of consumer protection lawyers will commit the full force of their extensive litigation experience to your battle to make negligent companies follow the law.
Your Rights Under the Fair Credit Reporting Act
The Fair Credit Reporting Act, or "FCRA," is a federal law that establishes the rights of consumers regarding their credit reports. The statute also imposes obligations on credit reporting agencies (CRAs), people that furnish credit information, and the businesses and individuals that use credit report data. 
Some key FCRA provisions include: 
Requiring creditors and credit bureaus to establish and follow reasonable procedures to ensure that the information they are reporting is accurate, 

Establishing your right to review the information contained in your credit reports including free annual copies of your reports. You also have the right to a free report after you receive an adverse credit decision based on report information, 

Creation of a clear-cut dispute process if you find errors or fraudulent reporting, 

Mandatory procedures for CRAs to investigate disputes and for information furnishers to respond to data verification requrests, 

Correction of inaccurate information and deletion of information that cannot be verified,  

A requirement that anyone who uses credit report data to reach an adverse action decision must notify you in writing to explain the decision and the reason for it, 

A limitation on how long a debt may appear in your credit report, and 

The ability to block any information arising from identity theft if the credit bureau can't verify the information is true.
The FCRA dispute process provides consumers with a way to correct mistaken credit report information. But that's only the beginning. The statute also provides for money damages and attorney's fees when the CRA (Credit Reporting Agency) or creditor has willfully violated the law.
When Can a Fair Credit Reporting Act Lawyer Help?
Some credit reporting errors are simple mistakes that you can easily resolve by filing a dispute. However, some inaccuracies are more difficult to correct. Problems can arise when the credit reporting agency or creditor is careless, or because the creditor is reporting dishonestly. 
Here are some situations where a dedicated FCRA lawyer can be a valuable ally.  
Resolving Credit Reporting Errors 
Some of the most common reasons a credit report may have errors include: 
Mixed or merged consumer credit files:

Mixed files occur when consumer credit information is confused between two people who have similar identifying information, such as common names or similar Social Security numbers. 
Factual reporting errors:

A creditor may incorrectly report that a payment was missed, fail to properly post payments, or forget to update current balances due. Many creditors won't take the initiative to resolve this type of error, putting the burden on you to check your credit report and dispute inaccurate entries. 

Identity theft:

Unfortunately,

identity theft

is extremely common, and

the thief isn't always a stranger

. You might suffer identity theft at the hands of a troubled family member, a disgruntled ex-spouse, or a dishonest business partner. You may first discover that your identity has been stolen when unfamiliar accounts appear in your credit reports. Removing this type of information from your credit report can be difficult, and often requires the help of a tenacious FCRA lawyer
Exposing Fraudulent Credit Reporting
Though many credit reporting inaccuracies are honest mistakes, some creditors make fraudulent reports to pressure consumers into making a payment. Some examples include "re-aging" a debt that is too old to legally appear on the consumer's credit report or reporting a debt that has been discharged in bankruptcy. 
Often, this type of fraudulent reporting isn't discovered until the consumer applies for a mortgage or other high-dollar loan. Dishonest creditors, debt collectors, and debt buyers count on a significant percentage of consumers simply paying the debt because it is the quickest and easiest way to move forward with the loan.
Creditors and CRAs Failing to Investigate and Correct Misreporting as Required by the Fair Credit Reporting Act
Many credit report errors are caused by a creditor's accidental or intentional misreporting. When a consumer disputes a credit report entry, the FCRA states that credit reporting agencies must conduct a reasonable investigation and correct inaccuracies. Often the CRA's first step is to contact the creditor that supplied the disputed information for verification. 
Some credit reporting agencies fail to meet their legal obligations or make it difficult and confusing for consumers to report inaccuracies. In such cases, the credit bureau may be liable for damages under the Fair Credit Reporting Act, even though the inaccuracy came from the creditor.
Fair Credit Reporting Act Obligations that Apply to People Who Supply and Use Credit Report Information
Each creditor that furnishes financial information to a credit bureau must avoid reporting information they know, or should reasonably know, is inaccurate. Other FCRA obligations include: 
Promptly updating and correcting any inaccurate information already provided to credit bureaus, 

Establishing a procedure for responding to identity theft notices and refraining from reporting information on accounts attributable to identity theft, and 

Notifying the credit reporting agency if a consumer

disputes a debt

directly with the creditor. The creditor also cannot disclose that debt information until it has investigated the dispute. 
The FCRA also imposes obligations on those who receive and use a consumer credit report. If an adverse action is taken based on information in your credit report you must be advised in writing. Some examples of adverse actions include being turned down for a loan or having an apartment rental application denied. 
The notice of adverse action must also contain the name and contact information of the credit reporting agency that supplied the report. When you receive an adverse action notice, you may request a free copy of your credit report from that agency. 
When companies fail to meet their FCRA obligations, you need a determined FCRA lawyer who will fight for you.
Potential Damages an FCRA Lawyer Can Request Under the Act
If you have fallen victim to willful or negligent violations of the FCRA you may be entitled to monetary damages. Depending on the type of violation and the extent of harm, the award may be based on your actual damages or may be set by the statute. The FCRA also allows punitive damages if you can show willful misconduct on the part of the credit bureau or the creditor involved.
If you are successful under the FCRA, the businesses that violated the law must pay your attorney's fees. This is a powerful provision because it allows consumers who could not otherwise afford an attorney the ability to work with a lawyer on a contingent basis to assert their legal rights.
When You Need a Dedicated New York Fair Credit Reporting Act Lawyer, Count on Schlanger Law Group
When inaccurate information on your credit report interferes with your ability to secure credit, affects your interest rates, makes a negative impression on prospective employers, or otherwise harms you, it's time to fight back. Battling a massive credit reporting agency, credit card company, or other entity may be daunting, but you don't have to face them alone. Turn to an experienced Fair Credit Reporting Act lawyer who will fight for you.
At Schlanger Law Group, our practice is dedicated to protecting consumers' rights. Consumer protection is a complex area of law involving statutes that many general practitioners don't understand or won't enforce. Fighting for victims of inaccurate credit reporting is one of our firm's core practice areas. 
To learn more about how we can help you fight back, call (212) 500-6114 or complete the simple contact form by clicking the button below.
Schlanger Law Group LLP serves clients in New Jersey, New York, and throughout the United States with consumer protection, class action, credit reporting, and identity theft issues.